Transform with BrainTrust
When you join BrainTrust you join a community where women business owners harness their collective power to achieve financial independence, wealth, and influence. Our Vaults™ provide a rich pool of experience, expertise, and resources, fostering a shared journey toward business transformation. Here, wisdom is shared, challenges are tackled collectively, and members are empowered to elevate their businesses. In BrainTrust, you don't just grow your business; you transform it, with the wisdom and resources of fellow women business owners.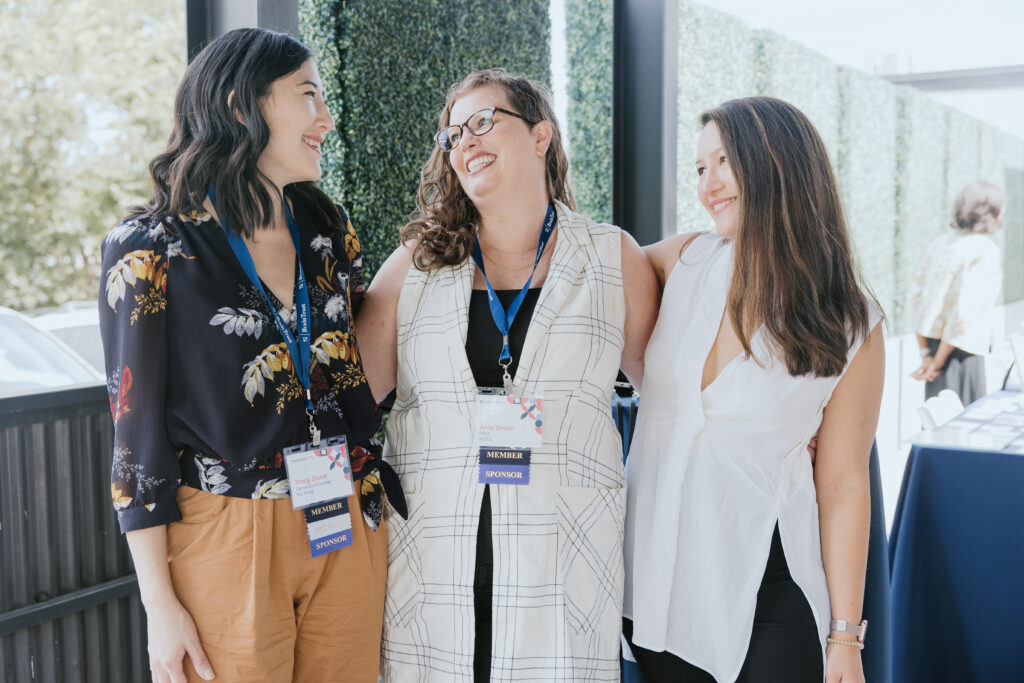 Take the first step to take your business to new heights.
Submit an interest form to get more information on becoming a Braintrust member.
"BrainTrust has been transformative for my business and personal growth. Being surrounded by other women who are experiencing similar things in work (and in life) has made me feel less isolated and more uplifted in my entrepreneurial journey. We are transparent, honest, and direct while feeling safe in a confidential environment. I have grown leaps and bounds during my time at BrainTrust and look forward to continued growth AND confidence in my business."
Shawn Huffman
Legacy Hospitality TN
Access to Networks
Access to a dedicated community of women business owners, providing opportunities for strategic connections that can provide partnerships, resources, capital, and more.
Business Growth
Receive resources and insights that help you scale your business to build financial independence, wealth, and influence.
Peer Support
Regular, structured Vault™ meetings offer a confidential space for you to receive support, accountability, and feedback from peers who understand the challenges of owning a business.
Diverse Insights
Engage with a diverse group of women business owners to gain fresh perspectives and creative solutions, fostering innovation and empowering decision-making in your business.
Want to learn more?
Join Us at Lowdown
Lowdowns are fun, casual in-person events for prospective members to learn more about BrainTrust and have their questions answered by BrainTrust members and staff. Hosted quarterly, Lowdowns are a great way for you to meet other women business owners, build your network, and determine if now is the right time for you to apply for membership.